Water Extraction and Dehumidification Services
Water damage can create a major mess in your building and ruin your possessions. ServiceMaster RRH has experts and equipment for fast and efficient water extraction homes and businesses.
If not removed properly, standing water can create foul odors and leave the way open for mold to creep into your building. Our powerful truck-mounted water extraction vehicles ensure that water is removed from even the most stubborn of items. With ServiceMaster RRH, you can be sure the water extraction process is performed correctly and thoroughly.
Our water damage services include the following:
Unexpected Flooding
Heavy Rain or Storm Damage
Leaking Roofs
Backed-Up Sewer Drain
Dishwasher or Washing Machine Overflows
Overflowing Toilets
Bathtubs or SInks
Hot Water Tank Floods
Crawlspace or Basement Water Damage
Sump Pump Failures
We also offer dehumidification services to remove any moisture that may be hidden under sub-floors or behind walls. If this water damage is left untreated, it could cause more extensive damage to your home. By using our commercial grade dehumidifying equipment, any remaining water and moisture after a water damage event are condensed and pumped out, and then dry air is circulated within the building.
Our technicians receive extensive training about how humidity, temperature, pressure, and air movement will influence the drying process. This knowledge is incredibly important in handling water damage and water extraction efficiently.
When you've got standing water and need water extraction and dehumidification, don't hesitate to call ServiceMaster RRH right away. We'll make sure the water is removed thoroughly and efficiently from your building.
With locations in Superior, Ashland, Rhinelander, Wausau, Green Bay, Appleton, Fond Du Lac, Duluth and Brookfield, we can get your water damage fixed fast and get your home or business back to its original state fast.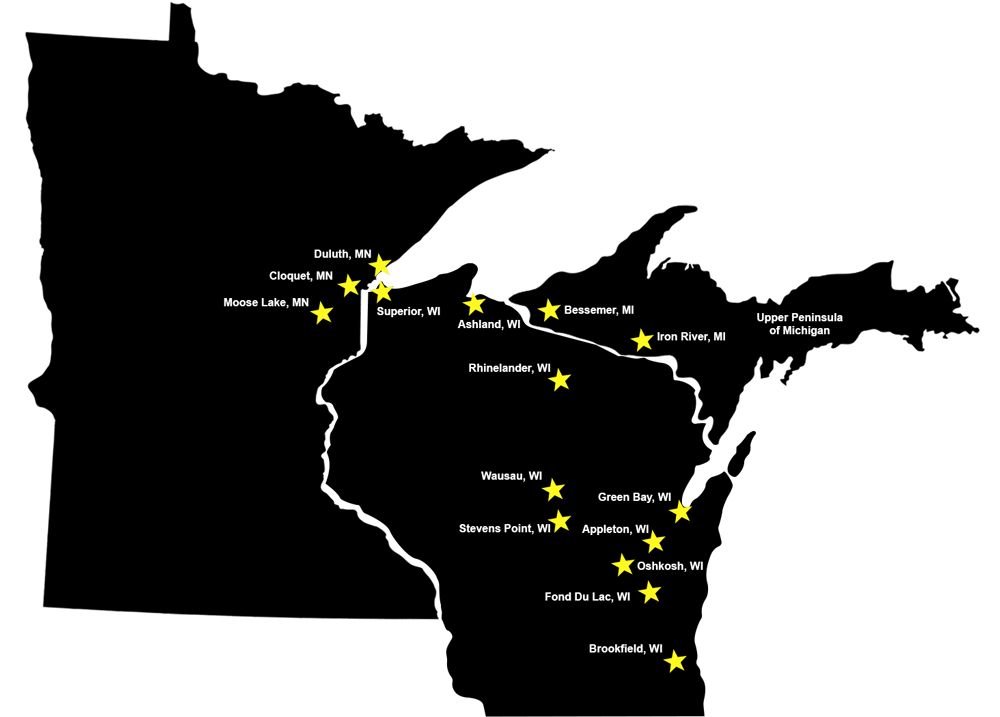 Your business can't afford to be closed another day. Get water damage fixed and your business back to normal FAST.