Residential and Commercial Mold Removal Services
Mold growth in your home or business is a very serious matter. If you suspect mold has invaded your home or business, you need to call ServiceMaster RRH, the mold removal professionals immediately! Mold is hazardous to both your building's structure and the health of you and your family or employees. Mold removal needs to be handled carefully to prevent further growth and the spread of spores. To guarantee that mold remediation services are performed correctly, call ServiceMaster RRH today!
Excess moisture in your home or business from flooding, burst pipes, or even sewage backup can set the environment for mold growth. Incomplete water removal can provide a perfect environment for mold by leaving moisture in dark, cool places. With plenty of organic material in the building to feed on, mold can spread before you even realize it is a problem. If mold reaches the air ducts or the HVAC system of your home or office, your health and the health of your family or employees, especially those with respiratory issues, could be negatively impacted. If sinus congestion, throat irritation, coughing, increased asthma attacks, and other respiratory issues are becoming unusually common, you may need to have your home or business checked for mold.
Some physical indicators of mold include the following:
An unpleasant, musty stale odor
Discoloration and abnormal peeling or bubbling of wallpaper
A white, gray-green, brown, or black, fuzzy substance on wall, floors, or furniture
Unusual bulging, dampness, or warping in walls
For proper mold remediation in homes and commercial buildings, our mold removal technicians will inspect the suspected area and determine the reach of the mold damage. When the area is contained and the damaged property is removed, we continue to decontaminate the mold-affected area and treat all surfaces with an antimicrobial solution to prevent mold from returning.
The health of you and your family or employees is important. ServiceMaster RRH will perform mold remediation thoroughly and completely to protect your health. 24/7, 365, we're prepared to handle mold so that you don't have to worry about it. Don't hesitate to contact ServiceMaster RRH to schedule your mold inspection or remediation today!
With locations in Superior, Ashland, Rhinelander, Wausau, Green Bay, Appleton, Fond Du Lac, Duluth and Brookfield, we can get your water damage fixed fast and get your home or business back to its original state fast.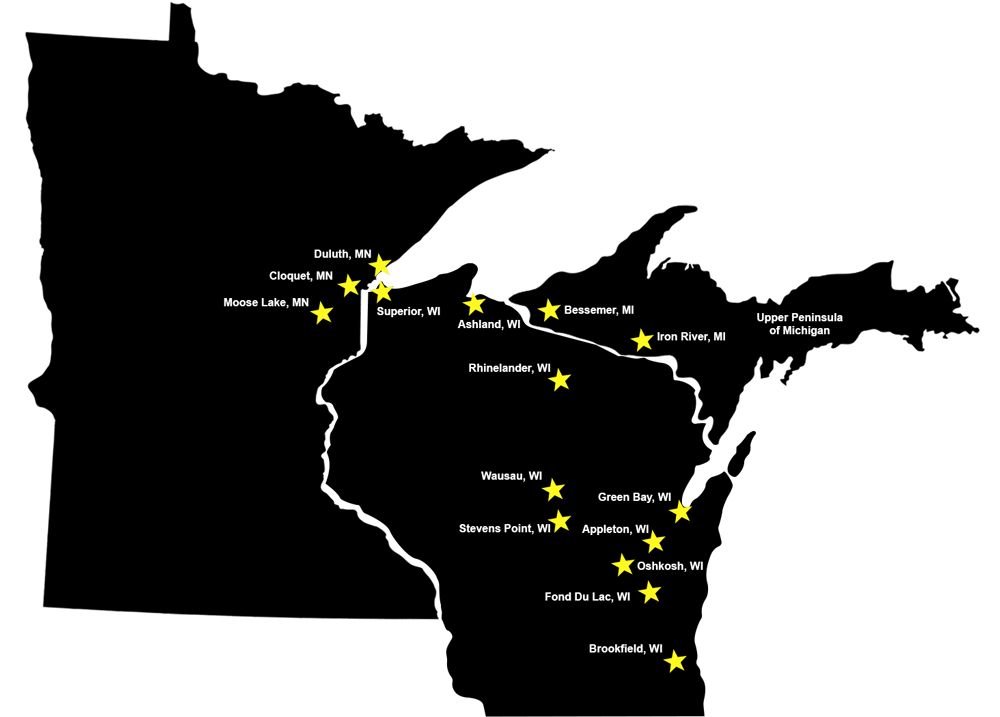 Your business can't afford to be closed another day. Get water damage fixed and your business back to normal FAST.