Furniture and Upholstery Cleaning
The furniture and upholstery cleaning experts of ServiceMaster RRH provide furniture and upholstery cleaning for your home or building, office, and waiting area. Our technicians have been expertly trained in selecting the proper upholstery cleaning system specific to the fabric type and soil conditions. We offer on-site dry cleaning for your most delicate fabrics such as draperies, so you can rest assured that your investments are protected. The best part is you can save money through regular maintenance when compared to the cost of replacing your upholstered furniture.
Commercial Furniture and Upholstery Cleaning
The appearance of the furniture in your office is a direct reflection of the business itself. Stained and worn upholstered furniture doesn't send the message of a professional, well-maintained business. Regular maintenance and upholstery cleaning can help extend the life of your furniture. No matter the type of stain or intensity of damage, ServiceMaster RRH has seen and cleaned it all!
Residential Furniture and Upholstery Cleaning
Your furniture and upholstery are an important part of your home and should be handled properly. Our technicians can prolong the life of your upholstered furniture with regular upholstery cleaning treatments. No matter the stain or level of damage, we have seen and cleaned it all!
Upholstery cleaning is most often required after fire or water damage. ServiceMaster RRH is there for you with tested cleaning systems that can recover your furniture from smoke damage, mildew growth, and water damage. Our portable systems also allow us the flexibility to choose the best method unique to your property and restoration situation.
When you want the best in upholstery cleaning for your commercial office or home, call ServiceMaster RRH. No matter the degree of staining and damage to your furniture and upholstery, we've got the expertise and technology to handle it all. Contact us today!
With locations in Superior, Ashland, Rhinelander, Wausau, Green Bay, Appleton, Fond Du Lac, Duluth and Brookfield, we can get your water damage fixed fast and get your home or business back to its original state fast.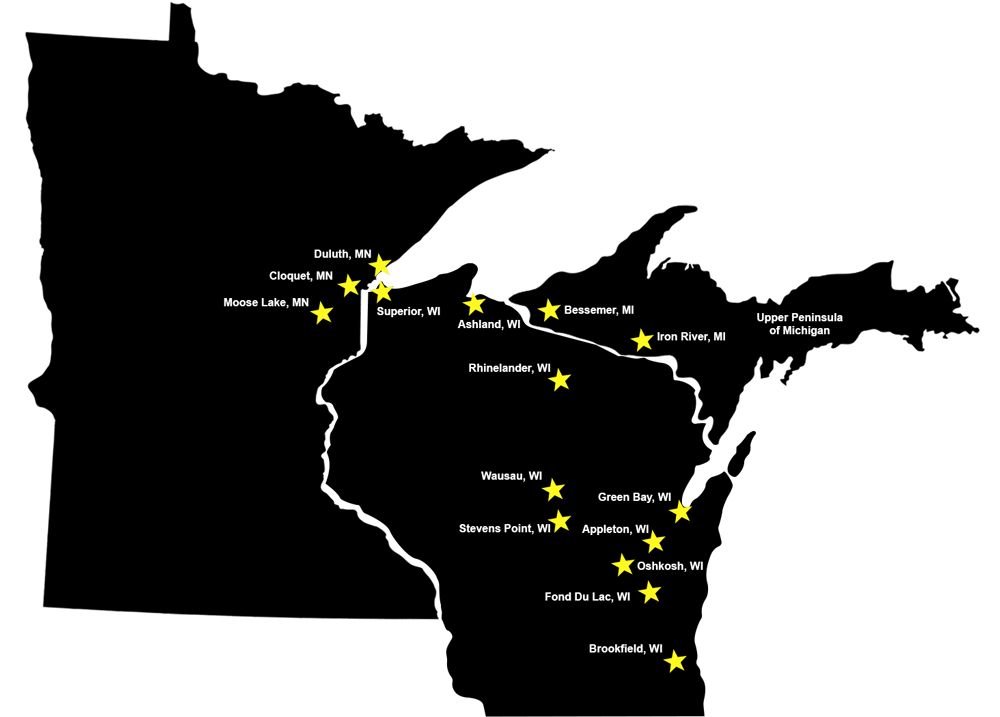 Your business can't afford to be closed another day. Get water damage fixed and your business back to normal FAST.