Deodorization & Odor Damage Restoration Services
Odor Removal Services
Major disaster events can leave more than just damage to your building; they can also leave behind terrible odors. Fire damage can leave the smell of burnt plastic and charred items long after the flames are put out. Water damage events like flooding, burst pipes, and sewage backup can leave a damp, stale odor in their wake. When that happens, you'll want an odor removal company that properly handles your property and its contents. Call ServiceMaster RRH for expert odor control and odor removal.
Odor removal should be handled by a professional to ensure that the origin of the odor is completely removed from your building.
At ServiceMaster RRH, we follow the odor removal process below:
Identify the odor's source
Select the appropriate deodorization process
Proper cleaning to remove the odor residue and smell
Final inspection to guarantee satisfaction
Our work isn't done until your building is completely odor-free and unwanted odors are a thing of the past. For immediate odor removal in Wisconsin, call ServiceMaster RRH today!
With locations in Superior, Ashland, Rhinelander, Wausau, Green Bay, Appleton, Fond Du Lac, Duluth and Brookfield, we can get your water damage fixed fast and get your home or business back to its original state fast.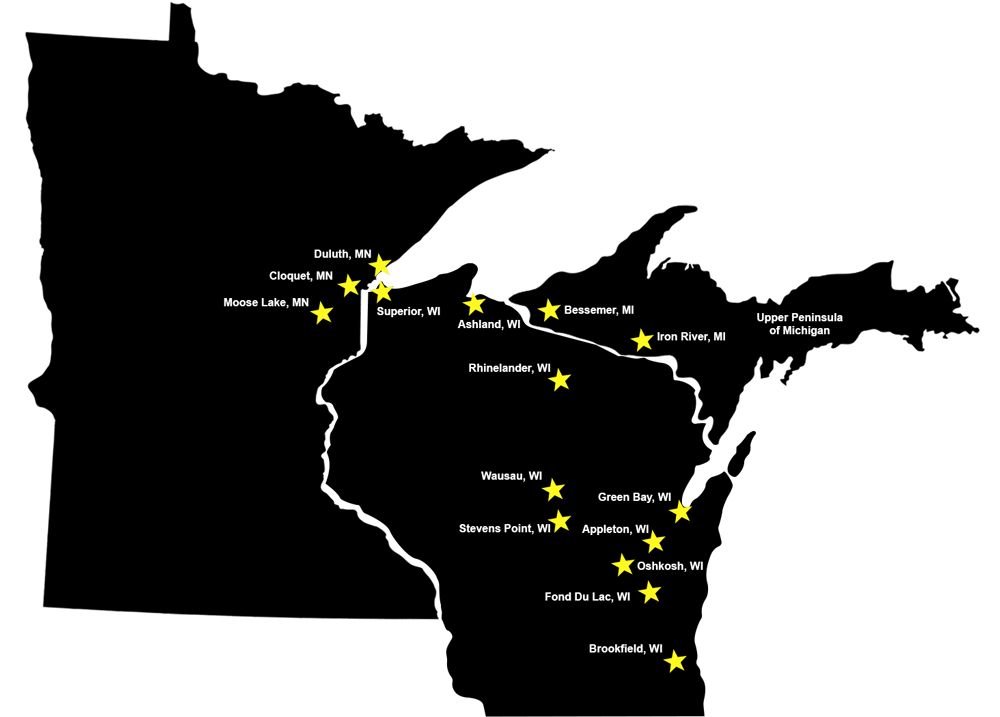 Your business can't afford to be closed another day. Get water damage fixed and your business back to normal FAST.
Smoke & Soot Removal Services
Even after the fire is extinguished, damage may still be occurring in your building. Smoke can creep into rooms that may have not been affected by the flames, and soot will settle on every surface in your building once the fire is doused. Smoke damage is not the light matter that it seems because it can create lasting damage to your surfaces and belongings. When you need professional smoke and soot removal, call the professionals of ServiceMaster RRH.
The professionals at ServiceMaster RRH understand the intricacies of soot and smoke damage associated with fires in your home or business. The most thorough of fire restoration projects must also include treating rooms that smoke and soot have entered. If left unattended, smoke and soot can cause chemical etching and destruction, as well as producing an unpleasant lingering odor. Leaving smoke and soot to sit on your possessions could cause more extensive damage and even make your belongings unsalvageable.
Different aspects of your building may require different types of cleaning and solution to fully eradicate the smoke damage. Our trained professionals know the exact processes to use so that your building can be fully restored from soot and smoke damage.
When a fire leaves behind smoke and soot damage in your home, leave the restoration to the professionals of ServiceMaster RRH. We've got the tools and expertise for full smoke and soot removal in your building. Call ServiceMaster RRH today to get started.